Meet The Team
---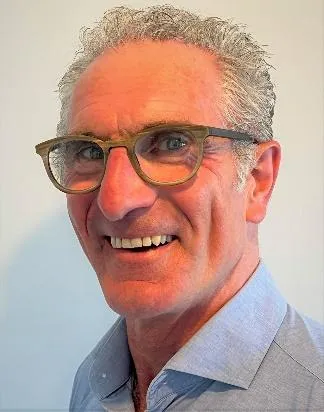 Dr Elmar Jung
Dentist, Holistic, Biological, Integrative Dental Health Coach, Naturopath, Author, Podcaster, International Speaker, Founder of Dr Elmar Jung Dental Clinic
Dr Elmar Jung has been an advocate for holistic integrative dentistry ever since leaving Dental school nearly 35 years ago.
Early on, Elmar realized that treating symptoms is the most common approach that dentists and doctors take to tackle illnesses. Convinced that there must be more, he embarked on a remarkable journey to explore complementary diagnostic and treatment methods which offer a whole-person approach.

He is a qualified holistic Dentist with the German Association of Holistic Dentists, a Doctor of F.-X. Mayr Medicine, and a German Naturopath (Heilpraktiker).
Prior to moving to the UK to work with Drs Graeme & Lilian Munro-Hall, the UK's pioneers in holistic dentistry, he ran two successful holistic practices in Germany and also worked at the prestigious Paracelsus-Clinic in Switzerland.

In 2012 he published his first book "Weapons of Plaque Destruction" together with Graeme Dinnen, on how to cure and prevent Gum Disease and Tooth Decay with an easy-to-learn blotting technique and a genius little toothbrush, the Blotting Brush.
Over the years, Dr Jung has witnessed first-hand, the damage that poor nutrition and toxic dentistry can do to a patient's health and the transformational changes that happen once they get it right.
He supports his metal-free treatments with dental detoxification and supplementation protocols and advises his clients on a healthy mindset.
Dr Jung is passionate about his patients taking full responsibility for their health and wellbeing.
In April 2019 he launched his Bestseller book "Shut Your Mouth and Open Wide" and in 2020 he started "Elmar's Tooth Talk – The Missing Link To Total Health" his Podcast about Holistic Dentistry.
In February 2022 in cooperation with ten health-conscious colleagues from BiP100, a private membership club of worldwide experts, he participated his chapter in the book "Success Secrets for Wellbeing".
Since July 2022 he has retired from active dentistry focusing mainly on coaching on dental health challenges, naturopathy and wellbeing.

Elmar lives in the New Forest and still doesn't fancy swimming with sharks.
He also lectures in the UK and internationally.
Dr Ana Velasco
Holistic & Biological Dentist, Myobrace & Homeoblock specialist
Dr Ana Velasco graduated from Rey Juan Carlos University (Madrid, Spain) with a Bachelor of Dental Surgery and has been practising dentistry for more than 10 years.
Whilst working for the NHS, Dr Velasco experienced first-hand, the limitations of traditional mainstream dentistry and the effects these limitations have on patients. This led her to develop a keen interest in holistic dentistry. As she learned more, the path that would fulfil her professional life became very clear. She then set herself the goal of becoming a biological dentist.
Dr Velasco began following Dr Jung and his teachings as she knew he was highly regarded in the field. As luck would have it, the stars eventually aligned presenting her with the opportunity to join Dr Jung's team!
Dr Velasco has been with Dr Jung's clinic since March 2022 and is undertaking all of Dr Jung's clinical work, including safe amalgam removal using IAOMT's SMART protocol as well as all surgical procedures and restoration work. She is also trained in the use of the CaviTAU Ultrasound scan. As our Lead Dentist, Dr Velasco conducts all initial consultations with Dr Jung.
Dr Velasco also offers the Myobrace orthodontic system for children and the Homeoblock treatment for adults. These methods naturally align teeth, and by redirecting jawbone growth and development, improves breathing and swallowing patterns. Ultimately this supports the ideal positioning of the teeth and eventually your overall wellbeing.
So far only two dental practices offer the Homeoblock treatment in the UK
As a mother of a little boy, Dr Velasco knows how important it is to make choices that benefit children and create a better world for them. Her warm, caring nature, patience, and delicate manner ensure a child-friendly dental experience for your little ones!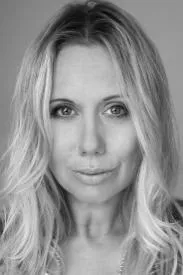 Sam Cooper
Natural Health & Wellbeing Coach (specialising in bio-photon and energy re-alignment)
Sam Cooper is an expert in the field of psycho-spiritual development and bio-energetic healing with more than 25 years of experience. Sam's passion for 'what really makes us tick' has fuelled her own extraordinary journey and led her to professionally train in Neuro-Linguistic Programming (NLP), coaching, psychotherapeutic counselling, hypnotherapy, and anatomy and physiology.
In addition, Sam's training as a Master Healer over the course of many years culminated in 2012, when she underwent a powerful transformation during which she experienced the absolute and true nature of reality. As a wellbeing expert, Sam has an enriched combination of skills to optimise mind, body and spirit and with the formidable addition of the bio-photon re-alignment mirrors, she uses a form of kinesiology to communicate with the body in a powerful and insightful way, whilst teaching others how to do the same.
Sam's research has led her to some profound discoveries some of which she shares in her sessions. She believes, that each and every one of us can tap into that innate wisdom and access our true potential in order to optimise health and wellbeing no matter what our outer reality reflects.
This exclusive treatment is part of Dr Jung's "Wellness Protocol" which maximises the healing process before or after dental surgery. In addition, those interested in supporting their health and wellbeing through light, frequency and optimisation of Self may also apply.
Victoria Gibson
Practice Manager
Victoria "Vicki" Gibson joined the Team in 2021 and is now acting Practice Manager.
Vicki's previous administration roles in the Logistics industry and her keen interest in health and wellbeing are the perfect combination to complement Dr Jung's Holistic Team.
Her interests extend into Neuro-Linguistic Programming (NLP), Biohacking and studying alternative approaches to health.
Vicki oversees the Team to ensure that the practice runs smoothly. You can be assured she will do everything she can to optimise your experience and personally manages all patient bookings from start to finish.
Vicki is extremely busy, so please be patient if you don't hear back from her immediately. However, when you encounter her, Vicki's cheerful tone and helpful attitude will ensure that your dental journey with us is pleasant.
Anna Zelazna
Dental Nurse, Phlebotomist & Cannulation specialist
Anna Zelazna has been Dr Jung's Dental Nurse for more than three years.
During her professional career as a Dental Nurse, Anna decided to further develop her skills and studied and qualified to be a Phlebotomist. In this capacity, Anna is fully able to support the dentists in Dr Jung's Team as well as look after all those patients who require an infusion service.
Anna loves working with people and is totally supportive of the holistic approach as she witnesses first-hand the benefits that Dr Jung's protocol offers to all those who attend our clinic.
Anna's sense of humour, dedication and expertise make her a valuable asset to Dr Jung's Team.