Understanding Dr. Bradley Nelson's Approach to Emotions
Understanding Dr. Bradley Nelson's Approach to Emotions
Dr. Bradley Nelson's approach to emotions has been transforming the way we perceive and address our emotional well-being.
His groundbreaking methodology, The Emotion Code: How to Release Your Trapped Emotions for Abundant Health, Love and Happiness, has paved the way for a deeper understanding of the connections between emotions, health and overall life satisfaction.
Through his work, he has shed light on the profound impact that unresolved emotional baggage can have on our physical, mental, and spiritual selves.
His philosophy revolves around the belief that emotions are not merely temporary states of mind but are, in fact, energetic entities that can become trapped within our energetic system.
These trapped emotions are remnants of unresolved or unprocessed experiences, which can hinder our ability to move forward and live our lives to their fullest potential.
Underlying Dr. Nelson's Emotion Code is the recognition that emotions are the language of the soul. They carry messages and lessons that can guide us towards growth and transformation.
However, when these emotions become trapped, they create energetic imbalances in our electromagnetic field (EMF), leading to various physical and psychological disturbances.
The Emotion Code provides a comprehensive framework for understanding and releasing these trapped emotions, allowing us to restore balance and vitality to our lives.
Through the use of muscle testing and intuitive questioning, Dr. Nelson's approach allows us to access our subconscious mind, which holds the knowledge of every emotion we have ever experienced.
This technique enables us to pinpoint and identify specific trapped emotions stored within our energy system, even those that may have been long buried or forgotten.
Once identified, Dr. Nelson introduces a powerful yet gentle technique called "magnetic therapy" to release these trapped emotions.
By using a magnet along specific energy meridian points, the trapped energy can be dislodged and released, allowing the body's energy flow to return to its natural state of harmony and balance.
This process of emotional release can be compared to untangling a knot, allowing the energy to flow freely and preventing it from manifesting as physical ailments or emotional distress.
However, the Emotion Code doesn't solely focus on the release of trapped emotions. Dr. Nelson recognises that emotional well-being is influenced by a range of factors, including nutritional deficiencies, exposure to toxins, structural misalignments, and even limiting beliefs and thought patterns.
Addressing these underlying imbalances is crucial to achieving holistic healing.
By adopting a holistic approach to emotional wellness, the Emotion Code empowers individuals to take charge of their own healing journey. Dr. Nelson's methodology equips individuals with the tools to identify and release trapped emotions, address underlying imbalances, and create an optimal healing environment.
This self-empowering approach allows individuals to tap into their own innate wisdom and intuition, fostering greater self-awareness and personal growth.
Dr. Bradley Nelson's pioneering work has paved the way for a deeper understanding of the profound influence that trapped emotions can have on our lives.
Through his Emotion Code, he has brought forth a powerful healing modality that is accessible to everyone. By embracing this approach, individuals can embark on a transformative journey towards emotional freedom, inner peace, and an enhanced quality of life.
The insights gained from Dr. Nelson's work extend beyond the realm of personal healing; they have the potential to revolutionise the way we approach emotions on a societal level. By addressing and releasing trapped emotions, individuals may experience more harmonious relationships, improved communication, and greater compassion for others.
The ripple effect of emotional healing can extend to families, communities, and ultimately contribute to a more peaceful and compassionate world.
Dr. Bradley Nelson's approach to emotions through the Emotion Code offers a profound and comprehensive understanding of the impact emotions can have on our lives.
By recognising and releasing trapped emotions, addressing underlying imbalances, and embracing a holistic approach to emotional well-being, individuals can unlock their true potential and live lives filled with authentic joy, love, and fulfilment.
The Emotion Code not only empowers individuals to heal, but it also has the potential to transform our society into one that is more compassionate, understanding, and supportive of emotional well-being.
In our practice Sam Cooper combines the fascinating work of Dr Bradley Nelson with Renzo Celani's amazing Bio-Photon mirrors and other mind blowing therapies to achieve significant results.
Contact us for more information on this.
Dr Elmar Jung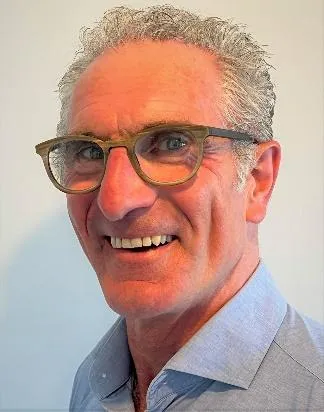 Dr Elmar Jung Dental Clinic
This is not Dr. Bradley's work but is worth a moment of your time.
Anxiety is an emotion characterised by feelings of tension, worried thoughts and physical changes like increased blood pressure. People with anxiety disorders usually have recurring intrusive thoughts or concerns.
The image below was created by a Japanese neurologist. If you focus closely, the image stays still when you are calm; it begins to move when you experience a slight amount of pressure. It moves like a carousel when under a great deal of stress.
P
https://www.dr-elmar-jung.com/wp-content/uploads/2023/10/EMO.jpeg
600
900
Dr Elmar Jung
https://www.dr-elmar-jung.com/wp-content/uploads/2023/01/Dr-Elmar-Jung-Logo.svg
Dr Elmar Jung
2023-10-27 02:38:00
2023-10-30 17:47:24
Understanding Dr. Bradley Nelson's Approach to Emotions